Al-Naafithah: From the Window of Islamic History
Comprising of Two Series:
"So relate the stories, perhaps they may reflect" [ Quran: al-'araaf] 'Story Telling & 'The Narrative' has been a methodology employed by the Prophetﷺ 'Irbad ibn Sariyah narrated that the Prophet ﷺ once exhorted us in such an eloquent manner which brought us to tears and softened our hearts.
Listen in as this ancient art of Islam is revived as Shaykh Yusuf Parker reads the much celebrated Prophetic Seerah work:
1. Al- Raheeq Al-Makhtoum –  The Sealed Nector of Al-Mubarakfuri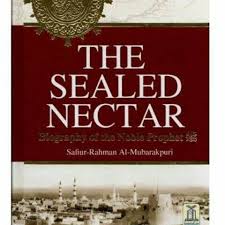 Shaykh Yusuf Parker heads the Al-Hidayah Centre in Wangarra, WA and is one of Perth's leading Imams.
2.  Al Masjid Al Aqsa: A chronological history through time

Hafez Ebrahim Moosa is a keen student and researcher of Al-Quds. He serves as a radio presenter and as a contributor  on multiple platforms globally.
Join us for Live Broadcast every Saturday at 14:00 Perth WA time.
Click on the Play button in the header :
Bio : Shaykh Shabir Moosa
For our Previous Recordings :
AL MASJID AL AQSA - A WALK THROUGH TIME - HFZ IBRAHIM MOOSA - WEEK 1

RecForge II

30:24

AL MASJID AL AQSA - A WALK THROUGH TIME - HFZ IBRAHIM MOOSA - WEEK 2

30:27

AL MASJID AL AQSA - A WALK THROUGH TIME - HFZ IBRAHIM MOOSA - WEEK 3

33:06

AL MASJID AL AQSA - A WALK THROUGH TIME - HFZ IBRAHIM MOOSA - WEEK 4

34:23

Seerah Sh Yusuf part 1 for Ramadhan

19:52

Seerah Sh Yusuf part 2 for Ramadhan

21:21

Seerah Sh Yusuf part 3 Ramadhan